Service area from Bountiful to Lehi
Nature is loved by all and we find it necessary to take good care of it. But if you are not able to take care of it by yourself, we are right here at your service to assist you with a variety of lawn & tree care services we offer.
We come to your lawn and landscape and thoroughly scrutinize all the critical aspects affecting your lawn's health. Then, we implement the specific treatment according to your needs so that you can experience a hassle-free nature experience and environment in your yard. Our services are well known in pest control in Utah, and we have been working for 20 years in the pest control specialization.
Lawn and tree fertilizing,
Tree and shrub insect control,
Spider barriers
Water management solutions
Pruning and yard clean-ups
Aerations.
Weed Control

We have a complete plan for every lawn; from absolute weed control and fertilizing to complete lawn care. We can modify your lawn into a lush green yard and we make sure that your lawn is free from all kinds of insects that destroy your greens. We take care of your lawn and landscape beyond your expectations with immense expertise and management because we realize how precious your lawn is for you. If you need any services regarding pest control in Utah, we are just one call away from you!
Lawn and Tree Fertilizing
Trees bestow your lawn and home with a mesmerizing view and glorify your lifestyle! Without trees, your residential areas and quarters don't look appealing and enchanting. Ark Green Works presents you with healthy lawn and tree fertilizing services to make the look of your landscape attractive and nature-friendly, turning your landscape into a lavish-looking yard. We modify your lawn with our fertilizing services to maintain a healthy and vibrant landscape for your property.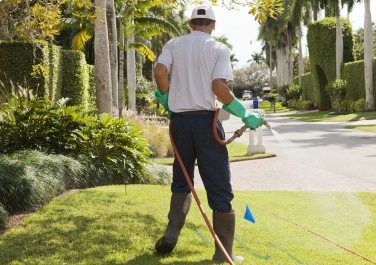 Tree and Shrub Insect Control
The pest-free landscape is a beautiful and healthy one! If your garden is attractive, but pests have invaded them, then the beauty will not last for a very long time! ARK Green Works We take care of your lawn and trees immensely and make them healthy with nourishment and keep them insect-free to get rid of these crawling creatures. We take care of your lawn and trees exceptionally, make them fit with required nutrition, and keep them insect-free. With our top-notch services, preserve the beauty of your landscape! Contact Us now!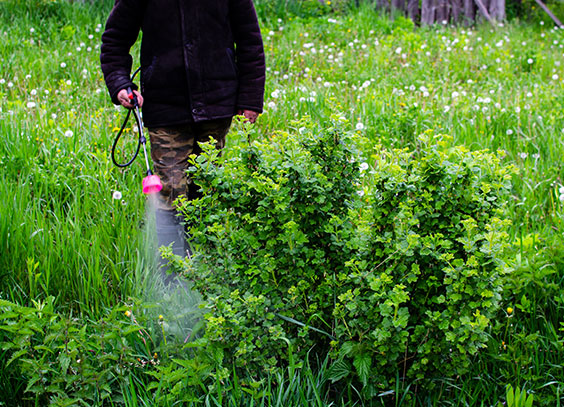 Spider Barriers
Spiders and insects irritate everyone for sure! Not only this, but they also ruin the look of the house. ARK Green Works aims to protect homes and offices from the nuisance of spiders and different insects. We can set up a custom-made program for you to keep the insects and other types of tiny invaders out of your turf and your house. You do not need an exterminator; you need expert help and advice! Get in touch with us to avail of our services!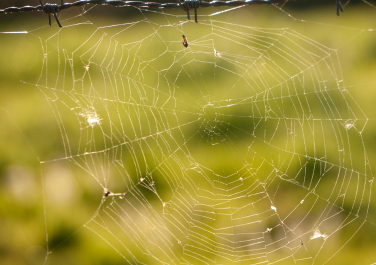 Water Management Solutions
We all are aware of the significance of water in plant growth and gardening. But water intake varies in every plant according to their nature! If you feel you are clueless about the plants' watering schedule swaying in your lawn and how it changes throughout the season. We will be providing you with the times to change your lawn watering, particularly in summers. Contact our experts for a detailed strategy & learn to sustain your landscapes.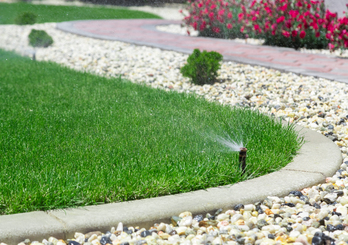 Pruning and Yard Clean Ups
A tidy landscape is worth being appreciated! If some messy twigs and branches are spoiling the look of your lawn, then you need to hire our services! You can rely on our experts to take care of the trimming and pruning process as we master the art of making your place look naturally aesthetic and colorful. We deal with the over-grown bushes and help you get rid of them, leaving your landscape cleaner and appealing. Call us to avail of our top-rated services!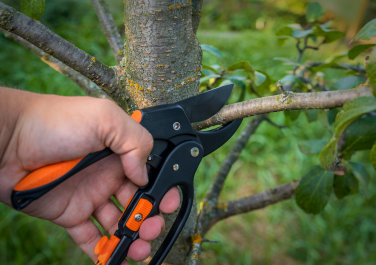 Aerations
The majority of us are still unknown about the role of aeration in maintaining the beauty & greenery of the gardens. Frequent aeration can be harmful to the turf as it affects the fertility of the soil. Our aeration is guaranteed to provide long-lasting strength turning the lawn into an attractive piece of land. Aeration is an essential step in lawn care, and we make sure your property has durable grassroots and healthy soil through this process.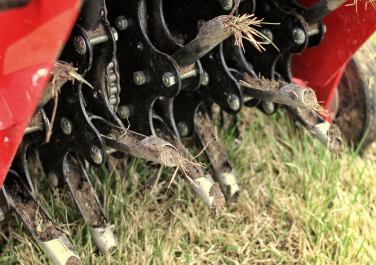 Weed Control
Are you looking for weed maintenance experts to help you out with your lawn? ARK Green Works is the one-stop solution for all your gardening problems. Here, we offer extensive tailor-made packages for weed control. Our experts aim to remove the pesky weeds peeping out from the surface of your turf. We only recommend what your turf needs. If you need a piece of professional advice, we can also help you out with that! Call us and get the details you require from us today!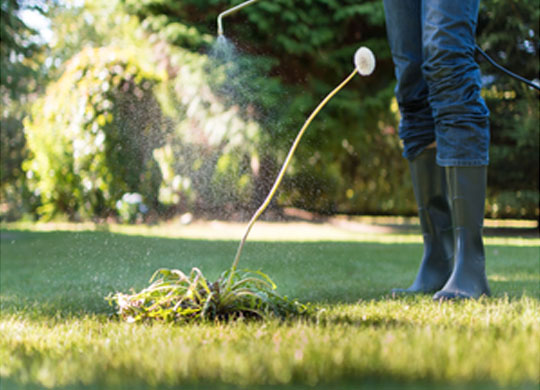 GET YOUR QUOTATION
CONTACT US TODAY
Our customer care representative is here to answer your questions, so let us know if you have any queries.